Propellers delivered New Zealand wide
BEST BRAND EQUIVALENT PROPELLERS IN NEW ZEALAND
Solas' advanced propulsion technology guarantees the best possible value to quality ratio worldwide , for all these well-known propeller brands:
•  Mercury Propellers
•  Mariner Outboard Propellers
•  Mercruiser Stern Drive
•  Johnson Propellers
•  OMC Stern Drive Propellers
•  Yamaha Propellers
•  Suzuki Propellers
•  Tohatsu/Nissan Propellers
•  Honda Propellers
•  Volvo/Penta Propellers
•  Yanmar Propellers
•  Parsun Propellers
•  Powertech Propellers
•  Baeksan Propellers
•  Michigan Wheel
•  Spark Impellers
•  Seadoo Impellers
•  Kawasaki Impellers
•  Yamaha Impellers
•  Skatrac/Riva Impellers
PHONE  09 263 6000

Our friendly team can help advise you regarding your propeller needs or hub replacements. 
Contact us if you have any questions whatever regarding any products in the Solas range on 09 263 6000.
As Solas Propellers' NZ Distributor we also offer an accredited re-bushing and computerised pitch balancing service for all aluminium and stainless steel propellers.
To search for your new propeller simply click the appropriate brand name in the top menu above or download our online catalogue to the right.  When you've found your part number give us a call or forward it directly to our enquiry system
FREE PROPELLER SCANNING
FREE BUSH TESTING
FREIGHTED NATIONWIDE
plus free adjustment on all new Solas Propellers purchased from us in New Zealand.
All prices include GST.
Please note that all prices are subject to change without prior notice.
Warehouse Hours Mon – Thu:
9:00 am to 5:00 pm
PHONE PROP HOTLINE 7-Days:
09 263 6000
8:00 am to 6.00 pm
email:
5 YEAR PROPELLER WARRANTY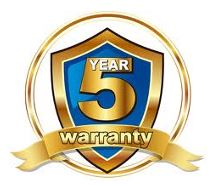 When you purchase from the official New Zealand Solas Propellers Distributor  we'll provide you with an impressive FIVE YEAR Warranty* for all Solas Propeller Rubber hubs and RBX hubs purchased from our national warehouse. Solas Propellers also provides a 1-year manufacturers quality-warranty on all aluminium and stainless steel products.
Now you can purchase your Solas Propeller with the absolute assurance that it is not only the best propeller brand equivalent on the market but that the propellers performance will be worry free for the next five years.
THE 2019 SOLAS CATALOGUES
Need a new propeller? Download the latest Solas catalogues to find your brand equivalent.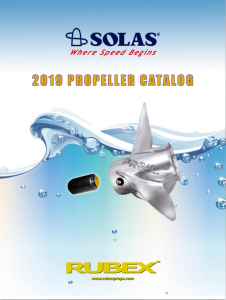 2019 Propellers Catalogue
2019 Rubex Catalogue 
2019 Impeller Catalogue
* FIVE YEAR Warranty applies specifically to:
1. Cover all aluminium and stainless steel outboard and sterndrive propeller bushes.
2. Warranty doesn't include any propellers that have been misused, damaged or previously repaired.
3. All propeller claims must be directed from the original purchaser including the original invoice.
4. This warranty is not extended to diesel turboed stern drives that exhaust through the propeller hub.
5. Bravo II propellers have a 1  year warranty.
Applies to any propellers purchased after 1st January 2013. 
SOLAS PROPELLERS NZ DISTRIBUTORS – WHERE SPEED BEGINS
THE OFFICIAL NZ SUPPLIERS OF SOLAS PROPELLERS
International Leaders in Innovative Propulsion Technology

Solas Propellers are manufactured in Taiwan to approved ISO 9001 standards.
These world-class propellers are proudly supplied through your officially approved Solas New Zealand Distributor, Promt Parts Ltd.
Solas' advanced technology represents the perfect solution for all your propeller propulsion needs.  Solas produces the highest quality squeeze-cast aluminium and stainless steel outboard and stern drive propellers on the market.
Solas Propellers are designed to perform to the highest of standards in the water and can even out-perform their brand equivalents.
Solas are committed to producing and providing prop-jet technologies that really look to the future.
The exciting technologies behind the innovative Rubex rubber hubs and the high-performance qualities of Solas' Jetski Impellers are prime examples of Solas' genuine commitment to being world leaders in leisure-craft propulsion.
PREMIUM PROPELLERS DELIVERED NZ WIDE
Save time and money. We deliver our new Solas Propellers anywhere in New Zealand whether you're needing a prop in Auckland, Tauranga, Nelson, Queenstown or Christchurch.
Our experienced distribution team also supplies Solas Propellers directly to the Pacific Islands.
Solas Propellers are very competitively priced and provide an inexpensive alternative to paying premium prices for proprietary replacements.
CALL US NOW ON (09) 263 6000

If you're needing JET SKI IMPELLERS CALL 03 389 9568